Y Series, 1HP-20HP, Three-Phase, Cast Iron Frame, AC Electric Motor
Product Description
Model NO.: Y132M-4 Speed: Constant Speed Function: Driving, Control Number of Poles: 4 Certification: ISO9001, CCC Series: Y Voltage: 380V Eff: 92% Power Factor: 0.8 Specification: CE, ISO9001: 2008 HS Code: 8501200000 Application: Industrial Number of Stator: Three-Phase Casing Protection: Closed Type Starting Mode: Auto-induction Voltage-reduced Starting Brand: Emean Phase: Three Phase Frequency: 50Hz Output: 3/4~40HP Trademark: emean Origin: Fujian, China
Type
Power
Voltage
(V)
Current
(A)
Speed
(r/min)
Eff
(%)
Power Factor
(cosΦ )
 
 
 
Hp
kW
Y80M 1 -2
1
0.75
380
1.8
2830
75
0.84
2.2
6.5
2.3
Y80M 2 -2
1.5
1.1
380
2.5
2830
77
0.86
2.2
7.0
2.3
Y90S-2
2
1.5
380
3.4
2840
78
0.85
2.2
7.0
2.3
Y90L-2
3
2.2
380
4.8
2840
80.5
0.86
2.2
7.0
2.3
Y100L-2
4
3
380
6.4
2870
82
0.87
2.2
7.0
2.3
Y112M-2
5.5
4
380
8.2
2890
85.5
0.87
2.2
7.0
2.3
Y132S 2 -2
7.5
5.5
380
11.1
2900
85.5
0.88
2.0
7.0
2.3
Y132S 2 -2
10
7.5
380
15.0
2900
86.2
0.88
2.0
7.0
2.3
Y160M 1 -2
15
11
380
21.8
2930
0.88
2.0
7.0
2.3
Y160M 2 -2
20
15
380
29.4
2930
88.2
0.88
2.0
7.0
2.3
Y160L-2
25
18.5
380
35.5
2930
89
0.89
2.0
7.0
2.2
Y180M-2
30
22
380
42.2
2940
89
0.89
2.0
7.0
2.2
Y200L 1 -2
40
30
380
56.9
2950
90
0.89
2.0
7.0
2.2
Y200L 2 -2
50
37
380
69.8
2950
90.5
0.89
2.0
7.0
2.2
Y80M 1 -2
0.75
0.55
380
1.5
1390
73
0.76
2.4
6.0
2.3
Y80M 2 -2
1
0.75
380
2.0
1390
74.5
0.76
2.3
6.0
2.3
Y90S-4
1.5
1.1
380
2.8
1400
78
0.78
2.3
6.5
2.3
Y90L-4
2
1.5
380
3.7
1400
79
0.79
2.3
6.5
2.3
Y100L 1 -4
3
2.2
380
5.0
1430
81
0.82
2.2
7.0
2.3
Y100L 2 -4
4
3
380
6.8
1430
82.5
0.81
2.2
7.0
2.3
Y112M-4
5.5
4
380
8.8
1440
84.5
0.82
2.2
7.0
2.3
Y132S-4
7.5
5.5
380
11.7
1440
85.5
0.84
2.2
7.0
2.3
Y132SM-4
10
7.5
380
15.4
1440
87
0.85
2.2
7.0
2.3
Y160M-4
15
11
380
22.6
1460
88
0.84
2.2
7.0
2.3
Y160M-4
20
15
380
30.3
1460
88.5
0.85
2.2
7.0
2.3
Y180M-4
25
18.5
380
35.9
1470
91
0.86
2.0
7.0
2.2
Y180L-4
30
22
380
42.5
1470
91.5
0.86
2.0
7.0
2.2
Y200L-4
40
30
380
56.8
1470
92.2
0.87
2.0
7.0
2.2
Y90S-6
1
0.75
380
2.3
910
72.5
0.70
2.0
5.5
2.2
Y90L-6
1.5
1.1
380
3.2
910
73.5
0.72
2.0
5.5
2.2
Y100L-6
2
1.5
380
4.0
940
77.5
0.74
2.0
6.0
2.2
Y112M-6
3
2.2
380
5.6
940
80.5
0.74
2.0
6.0
2.2
Y132S-6
4
3
380
7.2
960
83
0.76
2.0
6.5
2.2
Y132M 1 -6
5.5
4
380
9.4
960
84
0.77
2.0
6.5
2.2
Y132 2 -6
7.5
5.5
380
12.6
960
85.3
0.78
2.0
6.5
2.0
Y160M-6
10
7.5
380
17.0
970
86
0.78
2.0
6.5
2.0
Y160L-6
15
11
380
24.6
970
87
0.78
2.0
6.5
2.0
Y180L-6
20
15
380
31.4
970
89.5
0.81
1.8
6.5
2.0
Y200L 1 -6
25
18.5
380
37.7
970
89.8
0.83
1.8
6.5
2.0
Y200L 2 -6
30
22
380
44.6
970
90.2
0.83
1.8
6.5
2.0
Y160M 1 -8
5.5
4
380
9.9
720
84
0.73
2.0
6.0
2.0
Y160M 2 -8
7.5
5.5
380
13.3
720
85
0.74
2.0
6.0
2.0
Y160L-8
10
7.5
380
17.3
720
86
0.75
2.0
6.5
2.0
Y180L-8
15
11
380
24.8
730
87.5
0.77
1.7
6.0
2.0
Y200L-8
20
15
380
34.1
730
88
0.76
1.8
6.0
2.0
Feature: Y series three phase induction motors / AC electric motors / pump motors are with outstanding performance, such as High efficiency, energy-saving, High starting torque, low noise, little vibration, reliablw operation, easy maintance, etc.
Usable range: Y series motors are widely used in places where not exists combustible, explosive or corrosive gas, and without any special requirements, such as machine tools, pumps, fans, transport machinery, mixer, agriculture machinery, food machines, etc.
Protection Class: IP44, IP55, IP56 Insulation Class: B, F, H
Rated Volt: 220/380V; 380/660V Cooling Type: ICO141
Rated Frequency: 50Hz(60Hz) Operation Type: S
Frame: Cast iron, cast aluminum, aluminum alloy. Steel plate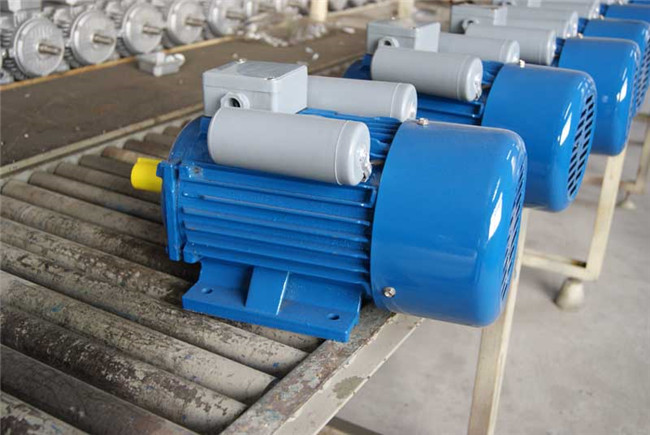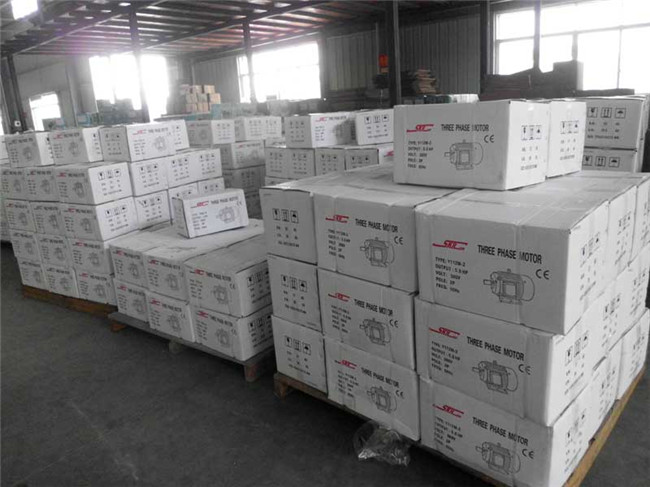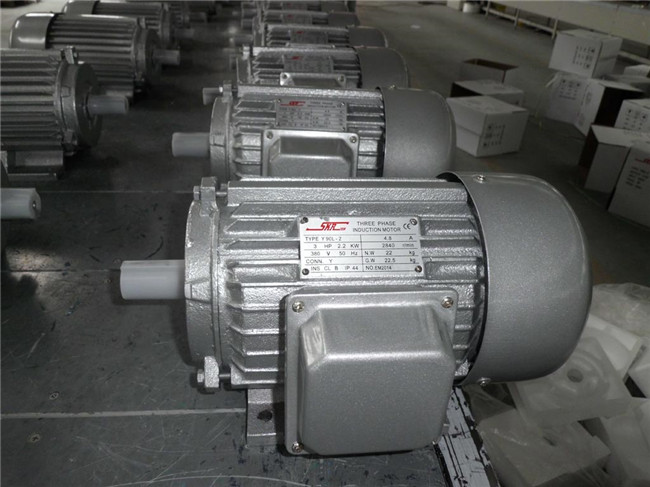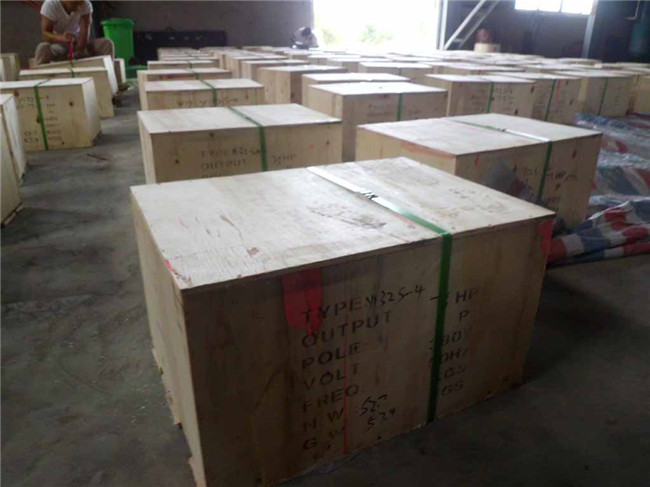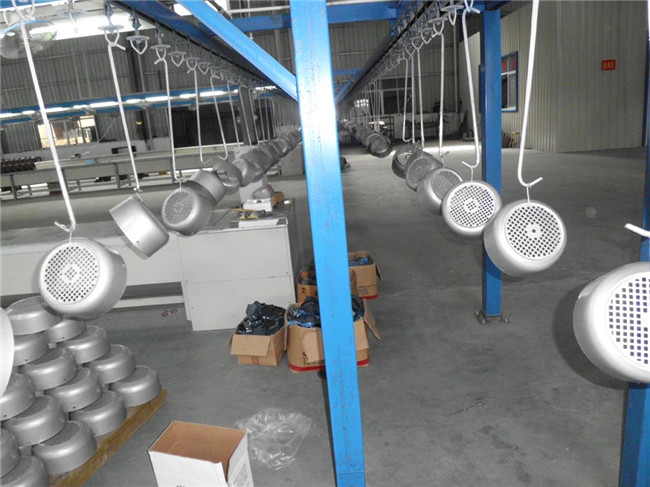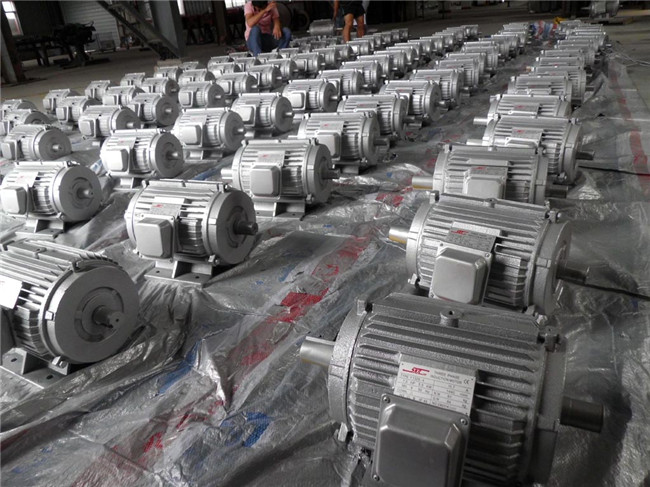 Contact us if you need more details on AC Motor. We are ready to answer your questions on packaging, logistics, certification or any other aspects about
Electric Motor
、Electrical Motor. If these products fail to match your need, please contact us and we would like to provide relevant information.
Product Categories : Electric Motor